Auburn High School

In Memory
Richard Johnson (Counselor)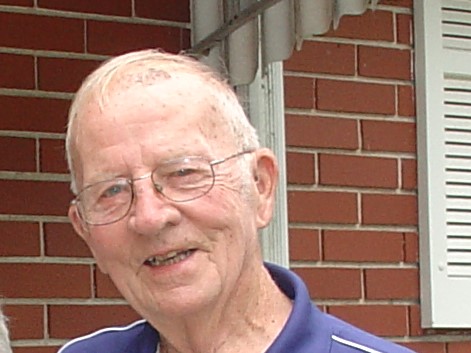 Richard H. Johnson 1929—2017
Richard H. Johnson, 88, of Janesville, WI died at home Tuesday, Dec. 19, 2017. He was born in Janesville on March 19, 1929, the son of Orrin and Viola Johnson. He graduated from Janesville High School in 1947, where he played quarterback. He graduated with a Bachelor Degree from Milton College, and served in the U.S. Air Force at Randolph Field, San Antonio, TX.
Richard married Barbara Walker in Janesville in 1951. He worked for the School of Aviation Medicine, and the Department of Experimental Psychology from 1952 to 1956. He began teaching in Rockford in 1956, and later received his Master's Degree in counseling from Northern Illinois University. He retired as a counselor from Auburn High School in Rockford in 1987. He loved sports of all kinds, an avid golfer, tennis, table tennis, and bowling. Richard was a member of First Lutheran Church.
He is survived by his wife, Barbara Johnson; daughters, Carrie (Steve) Harris of Rockford and Julie Westenberger of Franktown, CO; son, James (Rose) Johnson of Loves Park; 5 grandchildren, Chad Johnson, Amy Johnson, Dominique Westenberger, Jacob Westenberger and Christine Harris; 4 great-grandchildren; and sister, Elaine Green. He was preceded in death by his parents and sister, Mavis Allen.
A private family service will be held at a later date. Interment will be in Oak Hill Cemetery. Schneider Funeral Home & Crematory is assisting the family.
Published in Rockford Register Star from Dec. 23 to Dec. 25, 2017