Auburn High School
Class of 1973
Auburn Articles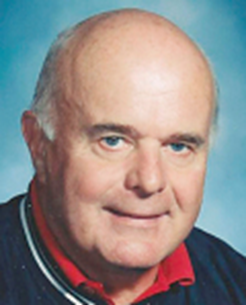 Dec. 10, 2012
Bill Zavadil, who coached high school and college football in Rockford in five different decades, died at the age of 75.
When former Auburn all-state football lineman Ray Robey started his career as a commodities trader his boss told him "lose money on your own time."
Robey said it made him laugh.
"That's something Zav would say," Robey said of his former high school coach, Bill Zavadil.
Zavadil, who coached at Auburn from 1965 to 1992 and then spent several more years as an assistant at Rock Valley College and Rockford East high school, died Friday at the age of 75.
"He was as old school as you could get," said Robey, who played for Zavadil in 1991 and 1992. He listed some of Zavadil's favorite sayings.
"Tape an aspirin on it...Slip and fall on your own time...I'm not here to babysit you, do your job."
Robey, who went on to play football at Northwestern and play in a Rose Bowl, said Zavadil was one of the biggest influences in his life.
"Whenever I was back in Rockford I would make sure to bring my son to see him," said Robey, who now lives in Arizona. "It was important to me that he get to know Zav."
Robey wasn't the only life that Zavadil touched. Generations of players on the west side of Rockford played for him, including former Mayor Charles Box, when Zavadil was an assistant, and current Rockford Park District Executive Director Tim Dimke.
What those players learned is there are no shortcuts to success and the process of building a team is as important as the record. According to Auburn, Zavadil, who played briefly for the Buffalo Bills and Boston Patriots in the old American Football League and Toronto Argonauts in the Canadian Football League, compiled a record of 69-138-3 from 1969, when he was named head coach, to 1992.
His teams had just three winnings seasons, 1972, 1989 and his 1990 team that started out 0-3 then won six straight to make the playoffs for the first time and two more in the playoffs to make the IHSA quarterfinals.
Since Zavadil left the school has had just three more winning seasons and one more trip — this year — to the football playoffs.
Yet, according to his son, Mike Zavadil, Bill never considered leaving Auburn until quitting abruptly in 1992 and becoming an assistant coach at Rock Valley College.
"He liked working with the tools he had," Mike Zavadil said. "There were years he had no more than 16 players, but he wanted to work with those kids because they had heart and they came to practice and worked hard even though they knew they'd be going up against the Belvideres and Boylans with 60 players."
Some of his number issues were of his own making. Zavadil had a rule that if a player quit and didn't come back that season, he couldn't try out the next year.
That was part of the reason Zavadil was so highly respected no matter what his record, said former Boylan coach Bill Thumm, who coached against Zavadil in the 1970s, 1980s and 1990s.
"Bill wasn't into quick fixes. He wanted kids who were willing to work," Thumm said. "He demanded a lot from his kids and you knew when you played Auburn that they were going to be physical and well-coached."
Zavadil's 1972 went 7-2 before there were football playoffs. His 1990 team got off to a rough start. Zavadil had a tradition of eating at the Olympic Tavern with his wife, Barbara, on Thursday nights. Mike Zavadil said after the third loss to start the season Bill found a penny in the parking lot and picked it up, saying he needed any kind of luck.