Auburn High School
Class of 1973
In Memory
Clarence McCoy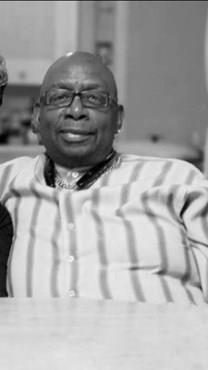 Clarence E. McCoy Sr. 1953—2017
Clarence E. McCoy Sr., 63 of Hampton, GA, formerly of Rockford, passed away after a short illness on Saturday, April 8, 2017. Born in Rockford, IL on May 28, 1953, one of 12 children of Johnnie and Rosielee (Ross) McCoy. Graduate of Auburn High School, Class of 1973. Married Cynthia A. Jones on July 1, 1978, in Rockford. Employed by Muller-Pinehurst Dairy in Rockford for 37 years, having retired on September 28, 2015. Recently moved to Hampton, GA to enjoy his retirement with his wife. He found enjoyment in golfing, watching movies, writing, and was currently working on a novel and anything Star Trek. His pride and joy were his sons and grandchildren.
Survived by his loving wife, Cynthia; sons, Marques A. (Dominique Tatum) McCoy, Clarence E. McCoy Jr., Jeffrey A. (Te'Shaude Sockwell) McCoy; grandchildren, Na'Shawn A. McCoy, Jordyn A. McCoy, Tamya Taylor; siblings, Charles, Denise, Johnny, David, Willie, Ronnie, Roberta Nuckols, Sam; special friends, Sherman Biffle, Jerry Gandy, Tommy "Sonny" Fields. Predeceased by parents; son, Xavier Edward McCoy; sisters, Carolyn McCoy, Deloris Simmons and Kathy McCoy.
Funeral service at 11 a.m. Monday, April 17, at Bethel Baptist Church, 724 Harrison Ave, Rockford, IL, with visitation from 9 a.m. until time of service. Entombment will be at a later date.