Auburn High School
Class of 1973
In Memory
Paul Stauffer (Industrial Arts)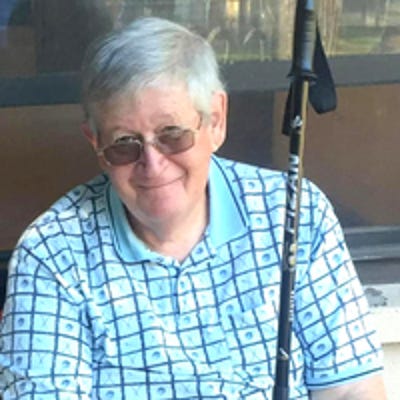 Paul E Stauffer
Thursday October 28th, 2021, this world lost a wonderful man and Heaven gained an angel.
Paul, age 76, also known to many as "Stauffie" had several titles during his life, Son to Donald and Evelyn Stauffer, brother to Lucille Meads, beloved husband to Susan Lindemann, Father to Brad and Jason Stauffer and a special "Pops" to grandson Zander Stauffer. Paul was a loyal friend to many, a teacher who touched many lives and a successful businessman in the community.
Paul was born on June 29, 1945, in Rockford Illinois. He graduated from Belvidere High School 1963 and attended the University of Wisconsin Stout where he received his bachelor's in education. While at UW Stout he met the love of his life Susan Lindemann. They married and returned to the Rockford area, where Paul accepted a teaching position in the Rockford school district. Shortly thereafter, he became a father of two sons, Bradley and Jason. Paul's continued thirst for knowledge led him to the University of Illinois, were he obtained his master's degree.
Paul touched many lives during his tenure in the Rockford district. He left teaching to pursue the title of business owner. In 1982 Paul opened his own auto repair shop, Auto Clinic of Rockford and ran the business successfully for over 25 years. Although he stepped out of his professional teaching career, he never stopped sharing his knowledge with others. In 2007, Paul sold the Auto Clinic of Rockford and retired to Largo, Florida where he and his wife enjoyed escaping the Midwest winters.
When Paul wasn't working, he was enjoying one of his many hobbies. His happiest times were spent traveling with family and friends, golfing, camping, fishing, watching DIY programs, woodworking and playing poker with his buddies. Paul also loved cruising and showing off his 57' Chevy or relaxing in his recliner solving a sudoku keeping his mind sharp.
Paul was predeceased by his parents Donald & Evelyn Stauffer, survived by wife Susan Stauffer, son Brad (Jenny) Stauffer, son Jason Stauffer, grandson Alexander Stauffer, sister Luci Meads, and many aunts, uncles, cousins, nieces, nephews, and friends he considered family.
No services will be held. The family asks that you remember Paul and Celebrate his life by doing something you love, in his memory. Memorials will be established in his name for Rock Valley College Automotive Program and Blackhawk Area Council, Boy Scouts of America.